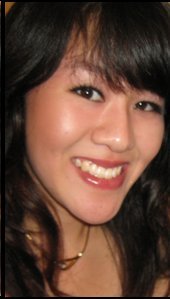 Melanie is an in home math and English tutor for the cities of Newport Beach, Irvine, Laguna Hills, Laguna Beach, Aliso Viejo, Aliso, Lake Forrest, as well as areas close to the University of California, Irvine campus. She is currently a junior at UC Irvine, living close to campus. She has several years' experience, having tutored since her high school years. She is now a peer tutor at the learning center at UCI (often working with several students per day) and does in home tutoring lessons with Mercury Tutoring. Melanie has a great personality and really connects well with her pupils.

"Hi! My name is Melanie. I am currently a junior at the University of California, Irvine studying in the field of computer science and business. I began tutoring when I was attending West High School in Torrance, CA. I realized that I had a passion for aiding those in need and helping them excel to become independent learners.

I started with helping elementary school students with their homework at the local Salvation Army Afterschool Program and from there I volunteered for the Boys and Girls Club at Alexander Fleming Middle School. I helped middle school students, some autistic, with subjects varying from History to Biology to Algebra. At my high school, I also tutored my fellow high school peers in Chemistry and Algebra II.

I'm now an upper division student at UCI. Once I arrived I decided that I wanted to continue helping others so I applied for the Learning Academic Resource Center on campus. I am now a Calculus tutor at the University. In the learning center I tutor both one on one and in small groups for calculus and other math subjects.

Tutoring at the college has taught me valuable skills. I'm able to quickly gauge a student's understanding of a subject and cater to his/her individual needs. Every student is different and I believe that every individual has the ability to succeed. My job is to figure out the way the student learns, be it visual, auditory, etc, and tailor my explanation style to help the student succeed."


Some subjects and cities follow...
basic math
Pre-Algebra
Algebra 1, 2, Ap's
Geometry & AP's
Pre-calculus
Trigonometry
Calculus
Calc AP, BC, College level calc 1
Business Calculus
Cities
Huntington Beach
Newport Beach
Costa Mesa
Irvine
Aliso Viejo CA
Aliso CA
Laguna Beach CA
Laguna Woods CA
Laguna Niguel CA
Lake Forrest CA


For more info or to set up a lesson call any day from 9am to 7pm or email anytime.

Thank you

Joseph Tillotson; 310-720-0174