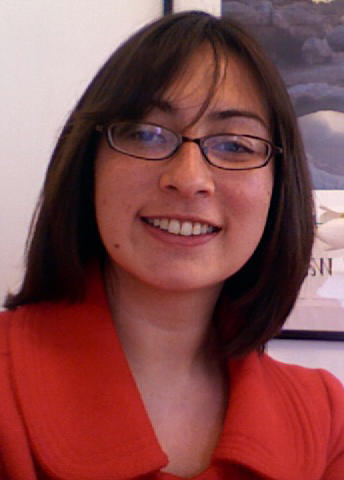 Christy's strenghs are her explanation skills, patience, and ability to adapt to the learning style ofher students. She has been tutoring for 8 years. She began tutoring early in college and found a knack for it very quickly. She lives in Aliso Viejo CA and will travel to the neighboring cities of Aliso CA, Mission Viejo CA, Laguna Hills CA, Laguna Beach CA, Ladera Ranch CA, Laguna Nigel CA and Lake Forest CA for in home math and English tutoring lessons.

Christy has a bachelor's degree in studio art from St. Catherine's, and spends much of her time as a freelance web/graphic designer and also as a web maintenance person for HardestExamQuestions.com

"HI! My name is Christy. I am a patient, enthusiastic, and dedicated tutor in Aliso Viejo and surrounding areas.

I am a recent graduate from the College of St. Catherine and I have six years of experience tutoring Algebra, Geometry, Statistics, and elementary school math and English. Before transferring to St. Catherine, I attended Chapman University where I was a film major, a Provost Scholar, and an academic tutor for other college students in Algebra and Geometry. While at St Catherine's, I was on the Dean's List, I received the Academic Achievement Scholarship, and I tutored other college students in Statistics and Algebra.

I love tutoring because I enjoy helping students and seeing them succeed. When I'm not tutoring, I love playing soccer and cheering on the Lakers."


Subjects...
All Algebra.
Geometry.
English through 9th grade.
Grammar.
Reading Comprehension.
Essay Writing.
Statistics.
All K-8th Subjects.
Cities...
Aliso Viejo
Mission Viejo
Aliso
Newport Beach
Laguna Beach
Laguna Hills
Ladera Ranch
Laguna Niguel
Lake Forrest


For more info or to set up a lesson with Christy please email or call between 10am and 7pm.

Thank you.

310-720-0174